We have owned our new now old bikes for 1 year.  I will soon post a review of our bikes now that we both have over 8000 KM's on them, been off-road, taken decent length trips to assess its road competency and also here I will post an issue we have run into regarding the OEM canbus/socket plug.
In our review I will try to compare as much as I can the F800 to the Triumph Tiger 800XC that we rode for only 44 days to Alaska and they gave them back to Triumph Canada in 2011 and our 2010 BMW F650GS bikes too.
An issue we have run into with our F8's is one we did not have to worry about on our 650's. The OEM canbus plug. On our 650's we ran a permanent temperature controller made by Gerbings. We have the same set up on our 800's. Problem is Gerbings decided to put an overload on their controller so if you plug in anything it feels is pulling too much power the controller shuts down.
For instance, we used to plug our cycle pump into the port we used for our heated gear and run the bike with the temperature gauge on full and the pump powered up and stayed on. Great for being out on the road.
Since Gerbings decided that was not safe nor good for their set up we no longer can do this off our F8's. The stock canbus plug is plastic and can only handle a draw of 5A. Not enough to keep a pump going plugging directly into the OEM. Soooooo….we now have to upgrade the plug with this…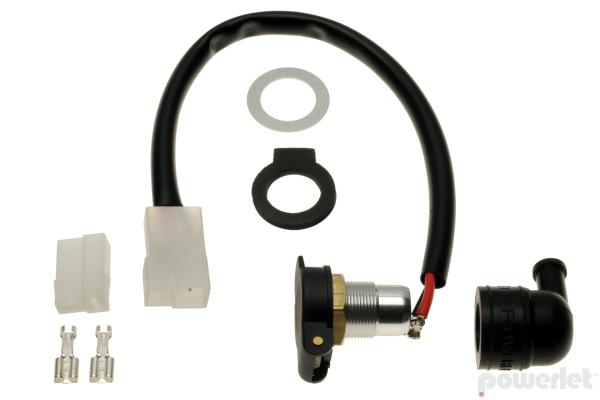 and will run our own wires through the PDM60.
Not a huge deal but if any of you out there want to use your bike as the power source for a pump you will have to do this as well unless you run the pump with alligator clips off your battery. PIA if you ask me having to remove the centre part of the faux tank to do this. Plug & Play is what we want so upgrading we shall do.